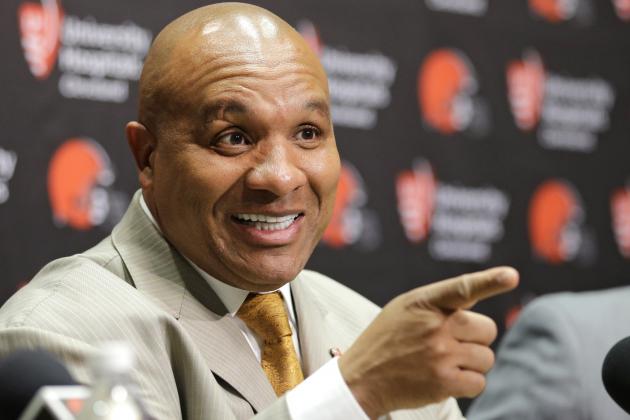 Hue's the man
We're here! It's like Christmas morning for those of us that spend literally every day of the year thinking about, talking about, and hoping about our beloved Cleveland Browns. Today is opening day, and with the exception of the Panthers and Broncos, we are on an equal footing with every NFL team. The team is about as healthy as I can ever remember them being heading into any season, and we face a team that is beatable, in the Philadelphia Eagles. Yes, I realize that expectations could not really be lower, and mine continue to be: I don't have any. Still, this is a new season where anything can happen, and it's the first game for new head coach Hue Jackson.
Especially when considering the depth at basically every position, this team is young. It therefore stands that many in our sad fraternity are expecting misery, sorrow, and pain. Considering how terrible our 2015 campaign was it's very understandable why nobody has hopes, high or otherwise, regarding our beloved rorange helmets. However, while I'm not going to tell you that it's not as bad as you think it is, I am going to offer a little bit in the way of hope. There's nothing wrong with hope, especially if there is something like some sound reasoning behind it.
On my show last week I spelled out something like some sound reasoning behind a scenario which could result in us being way better than the train-crash everyone is expecting. It basically involves three main components:
Solid Quarterback play by Robert Griffin
Good offensive line play (with Cam Erving and Austin Pazstor pulling their weight)
A pass-rush materializing primarily from our rookies, namely Carl Nassib & Emmanuel Ogbah
At the same time, I think there's a way we can hedge our bets even more, and this is basically a yearly thing with me. Considering our youth, and the type of team we'll be trotting out today at Lincoln Financial Field in Philadelphia, I'm going to suggest,
yet again
, the way I think we should approach this campaign. An approach, IMHO, that will give us the best chance to win - even this year.
Ground & Pound
This COULD be a big year for the Crow
Last year, despite having a lackluster (if overachieving) WR corp, the preference of erstwhile OC John DeFillipo was to throw the ball. A LOT. In fact, we threw the ball about as much as we did when Rob Chudzinski was our coach in 2013. We won 4 games that year and 3 games last year. Now, before someone tells me that correlation doesn't necessarily equal causality, understand that I realize it is possible to win and win big slingin' it around as much as we did in those years.
However, in order to turn that theory into practice, you need a reliable quarterback. As we are all oh so well aware, we don't have that, at least not yet. I think that enough was shown by Griffin in the preseason to at least warrant some serious optimism, but that's about all it is right now. As such, and given his (and back up Ivan M'fing Drago's) injury history, putting all the eggs in the throw-it-around-all-the-time-basket is probably going to lead to that 1-15 (or worse) season that so many are expecting.
I am not reinventing Rocket-surgery here. There's nothing I'm going to point out that pretty much all of you don't already know - especially if you've been watching this wonderful game for any significant length of time. But, as we live in a FF-saturated 2016 where WR's determine wins and losses, it's worth making some of these points again because while it's generally accepted that the game of football is just WAY different than it was 20, 30, 40 years ago, it really isn't - at least in terms of the chess-match component.
Running the ball, that is - committing to the running game, has several ancillary benefits aside from simply moving the chains, which of course is hella-important in it's own right. When you continuously pound the rock, you create a time-of-possession advantage, which can be significant if you are facing a potent offense (read: good QB) on the other side of the field. You can wear down the opposing defense, while keeping yours on the sidelines (and fresh).
Wear down the front-seven enough, and eventually the safeties will start to cheat a little bit, and that's when you've got the opportunity to burn them deep on play action. The one thing Griffin can absolutely do is launch the deep ball, and with guys like Terrell Pryor, Corey Coleman, and (eventually) Josh Gordon, he's got guys that can burn deep. That threat is what ultimately enables the ground-n-pound to work. Well that, and some other really important guys.
The Line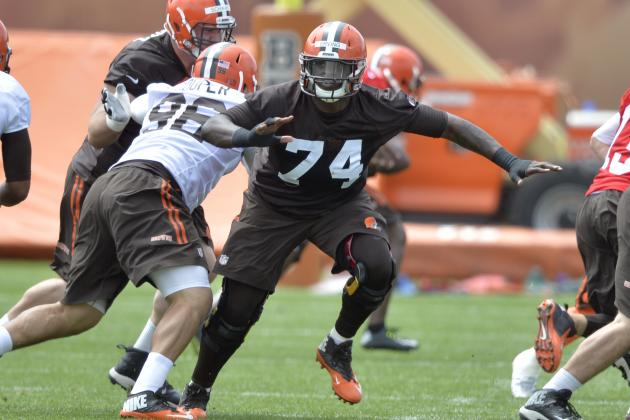 People are still pretty down on Cameron Erving, but not everyone
I think the overall consensus regarding the line is that Joe Thomas, Joel Bitonio, and John Greco are solid at LT, LG, and RG, respectively, but that Center Cameron Erving and RT Austin Pazstor are serious liabilities, to the extent that people are wanting us to consider picking people off of the waiver wire to replace them (especially wrt Erving). I think this is a little off (especially wrt Erving), and that the guys are going to be just fine when things start in earnest later on today. However, it's very understandable if you don't want to take my word for it. Instead, consider the formidable Tim (bumblyjack) Miller:
Most under-discussed topic of #Browns preseason: 1st team OL's run blocking. They've been killing opposing DL, especially Pasztor and Cam.

— Tim A. Miller (@Bumblyjack) September 2, 2016
If you're unfamiliar with Mr. Miller, he's basically THE DBN authority when it comes to evaluating linemen. If you're into the Twitter, I'd recommend following him.
The D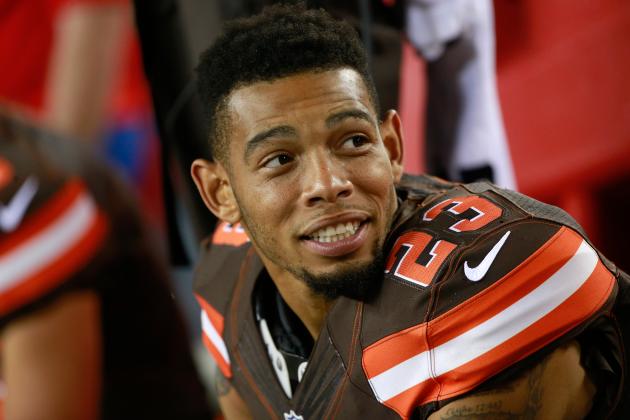 We'll all be smiling if Joe gets back to doing what he can do.
With a strong running game, one that isn't vacillating between ZBS and power but just going hard at one of those (power), hopefully it will allow our defense to improve on it's horrendous showing from last year. Scheme is a big issue here too as the ridiculous Jim O'Niel had our guys guessing which gaps they were supposed to fill all throughout last year. As a result, we couldn't stop anyone from doing anything they wanted to do to us.
As we have removed many of the "contributors" to that "effort" from last year's squad, there is hope that the D can improve with the dual-paychecked Ray Horton simplifying things and actually assigning people to attack gaps. There are a lot of young players on this unit, and not just the rookies. NT Danny Shelton, ILB Christian Kirksey, and Safety Ibraheim Campbell are all players who could take a big next-step this year. This will be helped immensely if they are able to not be on the field for huge amounts of time (as they were last year) because we are effectively (and intentionally) pounding the rock (unlike last year).
The bottom line here is a great rushing attack, spear-headed by our good offensive line, punctuated by smart QB play from Griffin and solid defensive play from our youngsters (and Haden) can lead to a much better year than any of us are currently anticipating. Perhaps none of it will go down that way, but it's opening day, and a fella can dream.
Thanks everyone. Both Manly and lawyerdave have new shows for your listening pleasure prior to the game. I'll have a program up sometime after 7pm this evening. Appreciate all that listen to what we're doing.
GO BROWNS!!!!